Select LITS spaces are available for residential students. You can access these spaces using your OneCard. Reservations will not be required at this time. 
Campus conditions may alter available spaces and reservation requirements. Please refer back to this page for updates and contact Circulation Services with questions or concerns.
Reading Room, Williston Library Level 4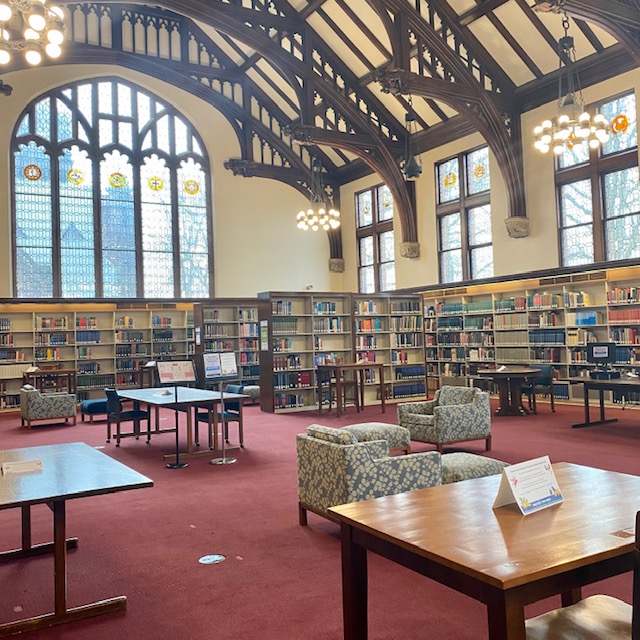 50 seats; mix of armchairs and tables/chairs 
PC/Mac stations available for in-person use
Printer available
Information Commons, Williston Library level 4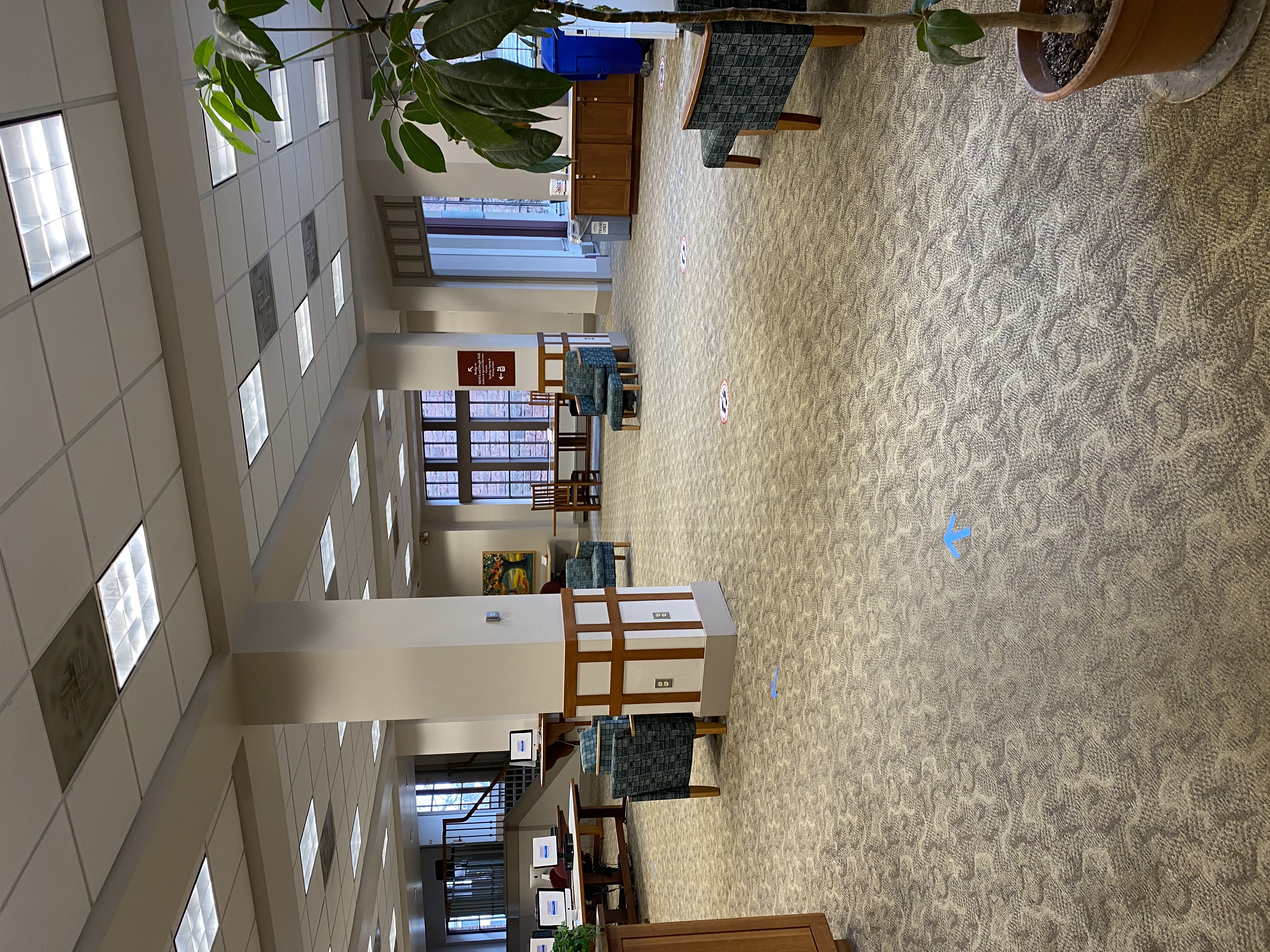 35 seats; mix of armchairs and tables/chairs 
PC/Mac stations available for in-person use
MFD available
MEWS, Dwight Hall level 1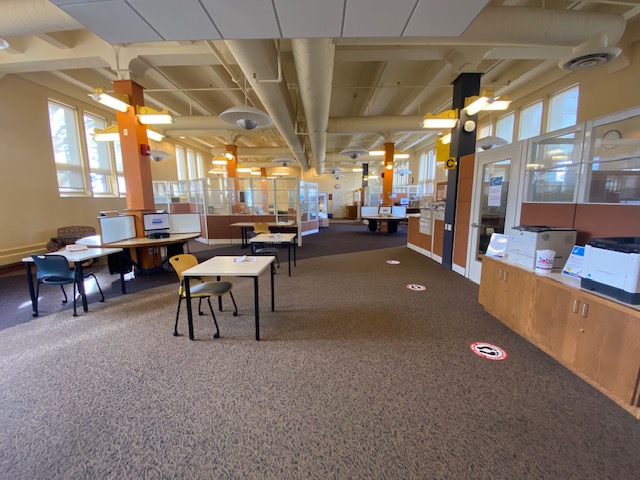 22 seats; mix of armchairs and tables/chairs
PC/Mac stations available for in-person use
B&W printing
Reservations are not required at this time. 
These LITS spaces are open to residential students during the summer for the following hours:
Monday - Friday, 8:30am - 5:00pm
Extended hours entrance into the Information Commons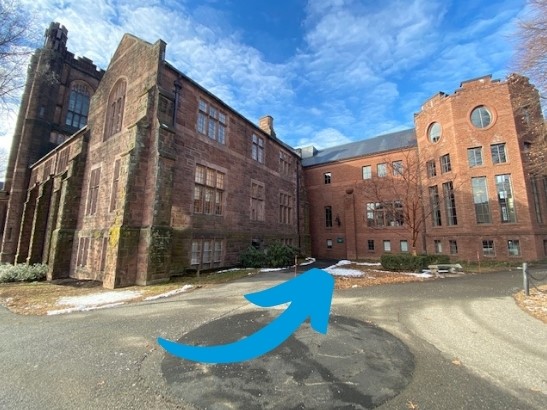 Accessible entrance at Dwight Hall (ground floor, facing Shattuck)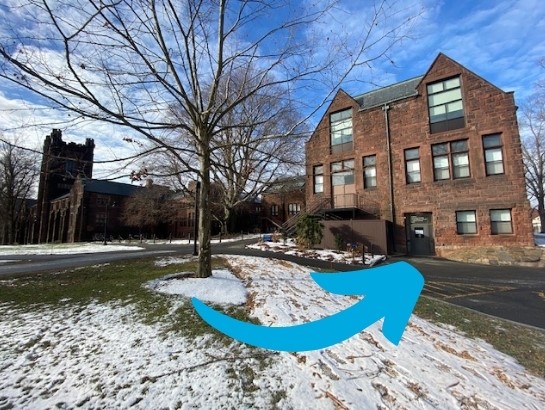 Dwight exit by Dwight 101 (Copper Beech Tree door)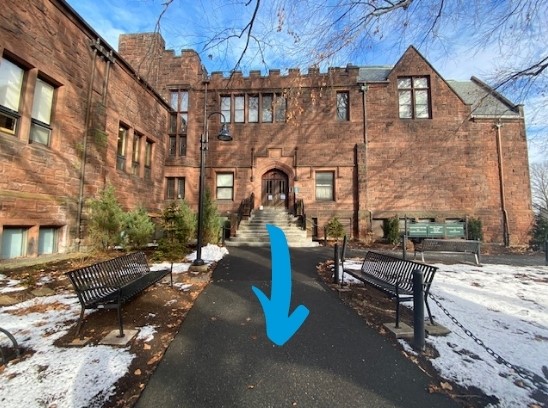 Accessible exit at Dwight Hall (ground floor, facing Shattuck)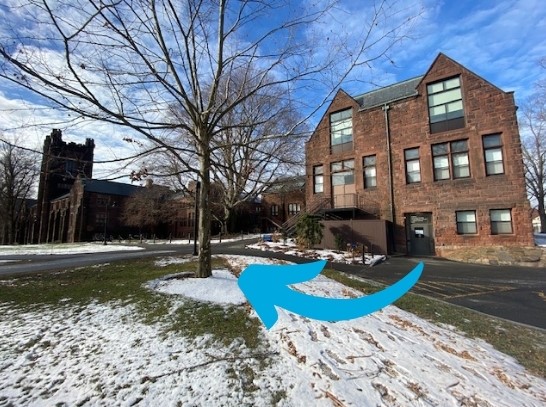 Public Access Computers
Both PC and Mac computer stations are available in some LITS spaces, and are included in the overall seat counts for each space (see space details above). These are designated as "computer" seats in the reservation system.  
Printing
A MFD is available in the Information Commons and in these locations around campus.  
Elevators
The Dwight elevator is available as an accessible entry/exit to the LITS complex. 
Restrooms
Available restrooms, located in close proximity to study areas, are:
Level 4 across from the Miles-Smith elevator (single-person and 3-stall women's room)
Level 1 of Dwight (single-person near the staircase and 3-stall women's room)
Level 2 of Dwight (single-person restroom, two-stall women's room)
Antibacterial wipes and hand sanitizer will be provided in each study space. You should wipe down your seat upon entering the space, and wipe it down again prior to leaving. 
To ensure proper health and safety protocols and occupancy limits, LITS Circulation Staff will make rounds through the Reading Room, Information Commons, and the MEWS. 
Only residential students, faculty, and staff members of Mount Holyoke College will have access to LITS spaces, for defined uses.  Use of LITS space for any other purposes must be approved and scheduled by LITS Admin.
Seat reservation and building card access to study spaces will be limited to residential students only.  You must use the entrances and exits listed above.
Strict adherence to campus safety protocols and the Community Compact are expected.
Face coverings, properly worn to cover your mouth and nose, must always be worn in all LITS spaces.
Physical distancing, a minimum of 6 feet between people, is always expected.
We are not allowing food in the complex at this time. A water bottle will be permitted.  Please adjust your face covering immediately following use.
Sanitizing wipes and handwashing supplies will be provided in these spaces. Please wipe surfaces before and after use, and wash your hands frequently.
Please do not move chairs. They are all positioned in accordance with state regulations regarding physical distancing and placement is aligned with our seat reservation system.
All LITS study spaces will be designated as "Quiet Zones."  Please wear headphones and limit activities to those things that adhere to the designated noise level in each space.