Multi-function devices (MFDs)
LITS maintains multi-function devices (MFDs) across campus that print, copy and scan.
Print to any public MFD from your personal computer using Google Cloud Printing.
With MHC's commitment to sustainability in mind, we strategically place MFDs in central locations according to building population. Public MFDs are available in the following locations:
Blanchard Campus Center near Information Desk
Fimbel Maker & Innovation Lab in Prospect Hall 
Kendade Science Center atrium
Language Resource Center (LRC) in Ciruti
Pratt Music Library
Skinner Hall
Williston Library (three public MFDs): up the ramp across from the Circulation Desk, in the Information Commons and in the Reading Room just past room 419 on the left.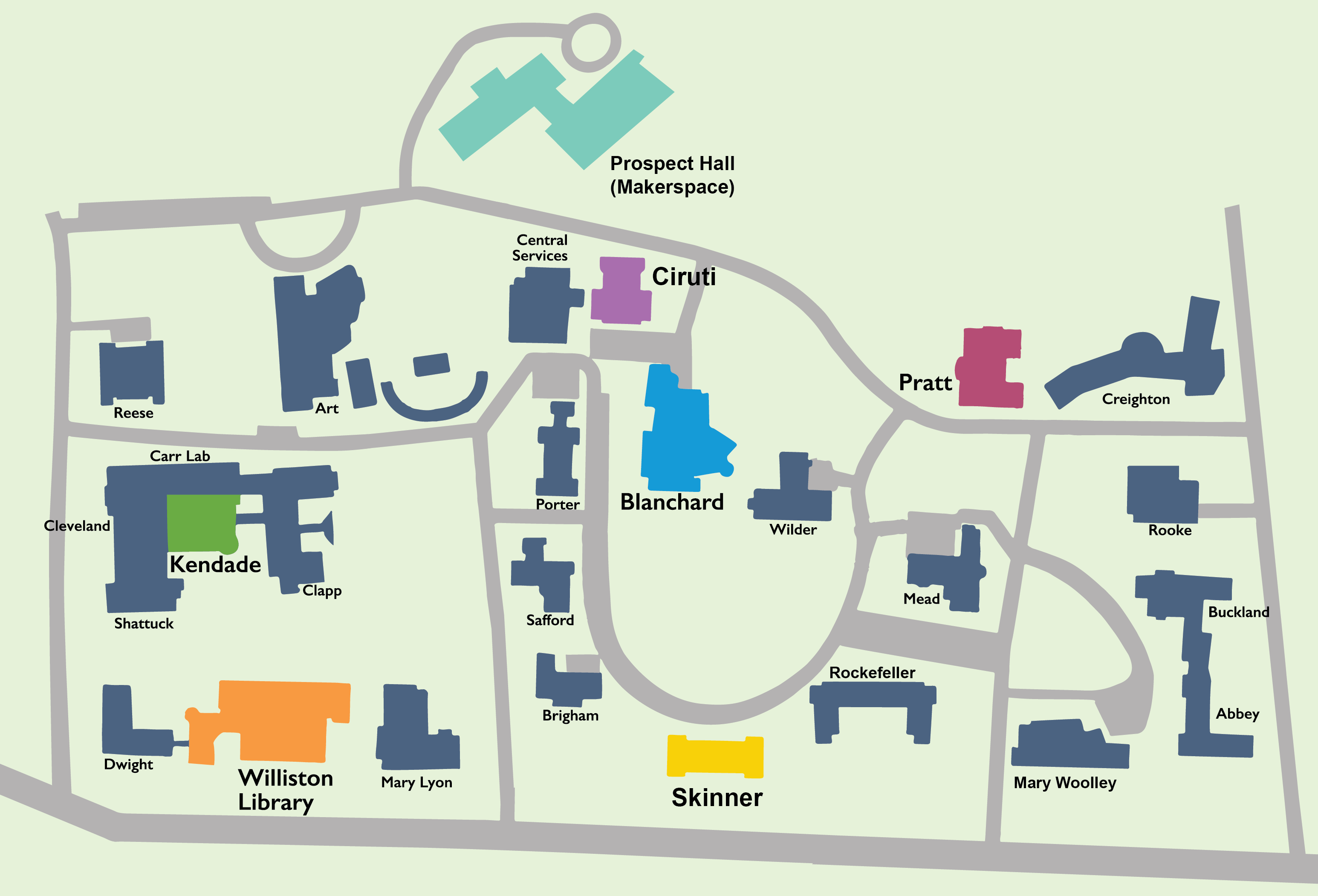 Additional printers are available in the following locations:
Reese 365
Kendade Atrium (VisiLab)
Pratt Library
Questions or need help? Feel free to call the LITS Help Desk at x2600, email helpdesk@mtholyoke.edu or see more information about printing on campus.