Hours this week
Service desks are closed during all College holidays.
1/3 - 1/7: 9am - 5pm
1/8 - 1/9: CLOSED
1/10 - 1/14: 9am - 5pm
1/15 - 1/17: CLOSED
1/18 - 1/21: 9am - 5pm
1/22 - 1/23: CLOSED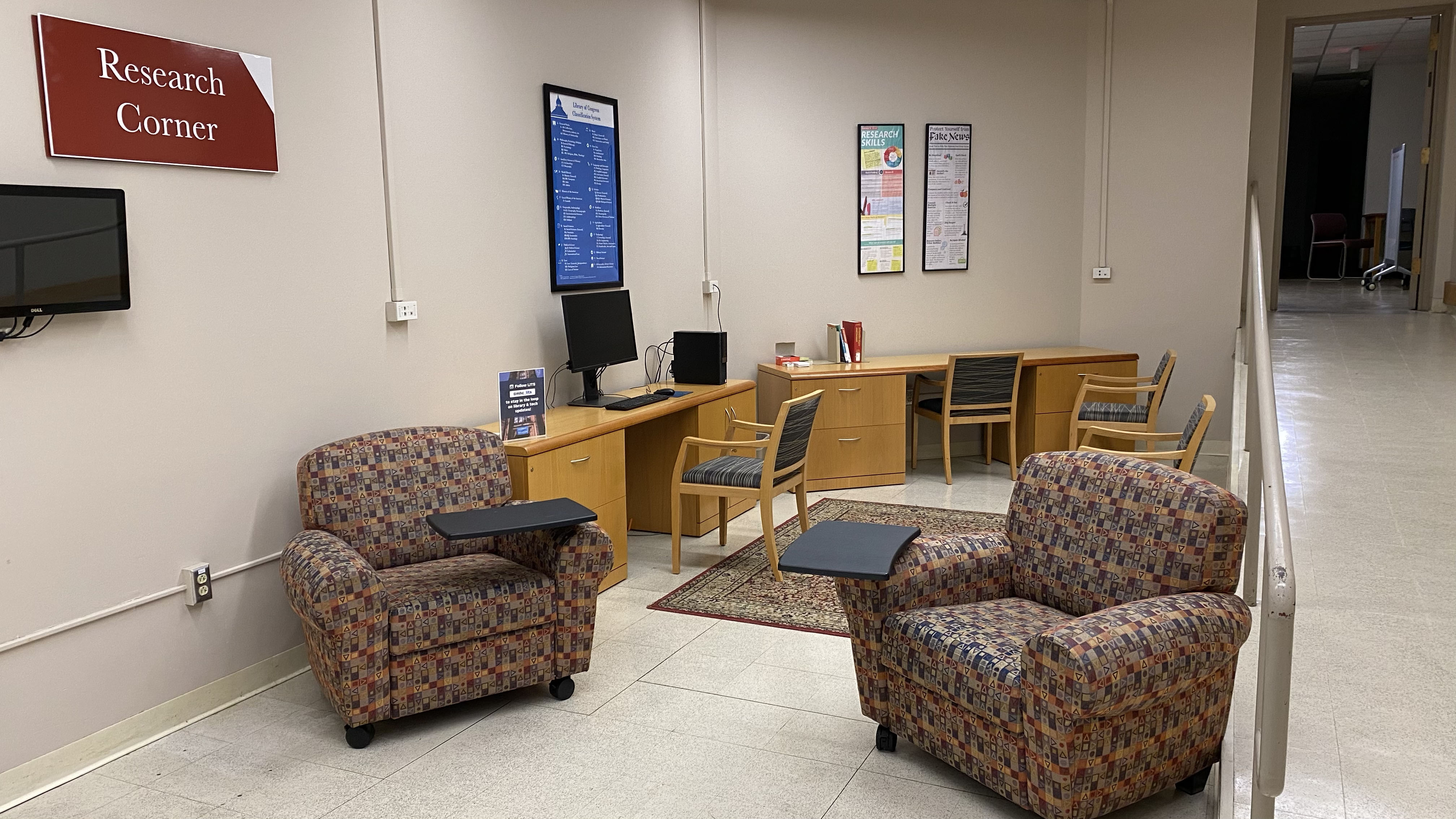 ---
The Research Services librarians are the people to turn to for research assistance.
Librarians can answer questions and help you locate resources such as books, articles and media in the library or online.  Contact us for help when you want to:
Brainstorm a research topic
Refine your research topic
Find books, articles, and data
Evaluate and use information
Cite sources
Get connected to other services in LITS to help with your work
If you like to work independently, we also have some "Do-it-yourself" tutorials to help you get started with your research.