Hours this week
Normal service hours are Monday through Friday, 9:00 am to 5:00 pm.
Chat is available Monday through Friday, 3:00 pm to 5:00 pm.
Email researchservices-g@mtholyoke.edu any time to ask a question or request an appointment.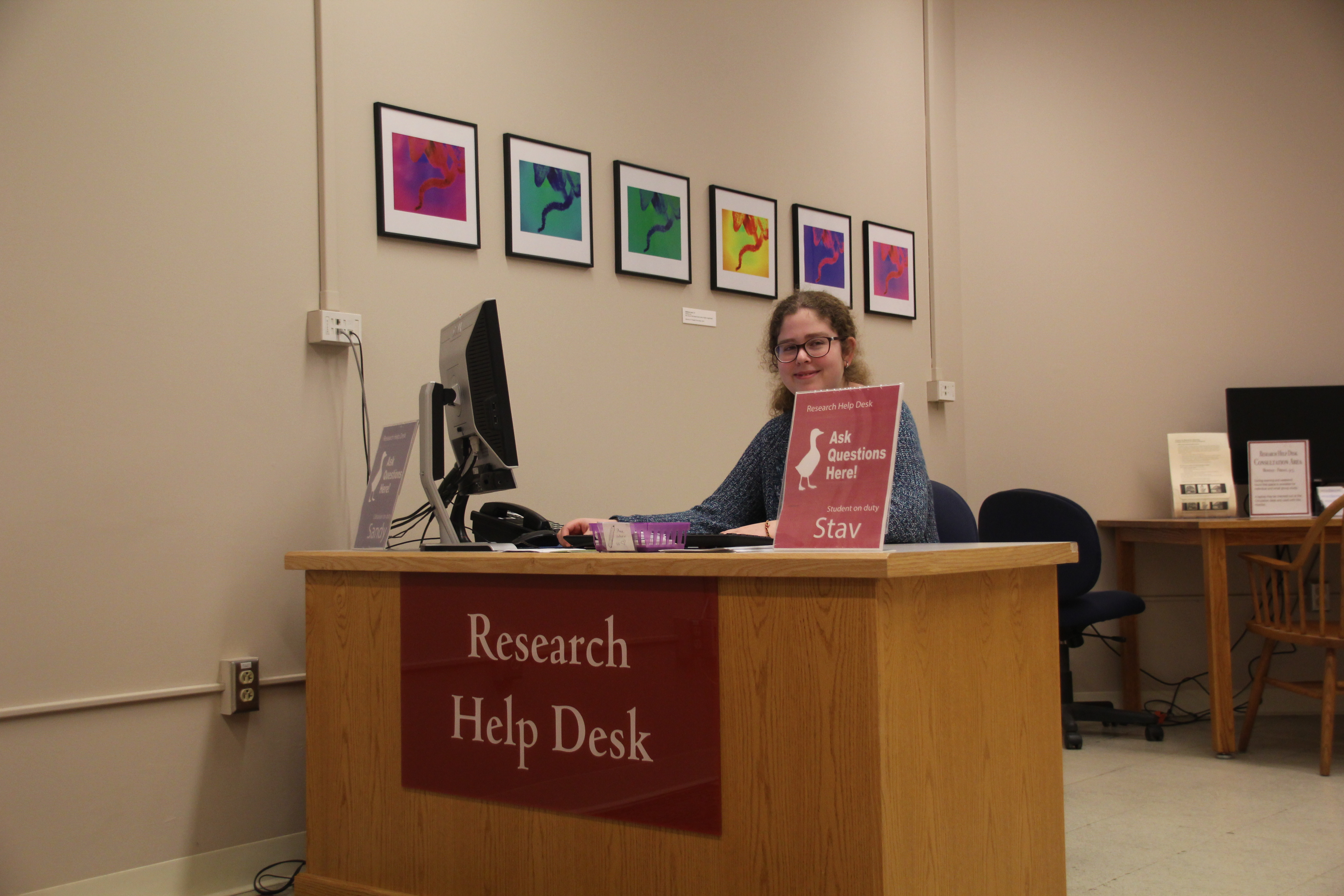 ---
The Research Help service is the first place you can turn to for immediate research assistance. You can request help from a librarian by emailing researchservices-g@mtholyoke.edu or via chat from 3:00 to 5:00 pm, Monday through Friday, when classes are in session.
Librarians can answer questions, help you locate resources such as books, articles and media in the library or online, or refer you to the library subject specialists (LITS liaisons) in specific areas.  Contact us for help when you want to:

Find a book in the Mount Holyoke or Five College collection,
Find full text of articles,
Request materials from other libraries in the Five Colleges — and beyond,
Talk with a librarian,
Get the name of the library subject specialist for your topic to prepare for an assignment, paper, independent study, or thesis,
Get help with citations and bibliographies,
Get connected to other services in LITS to help with your work.