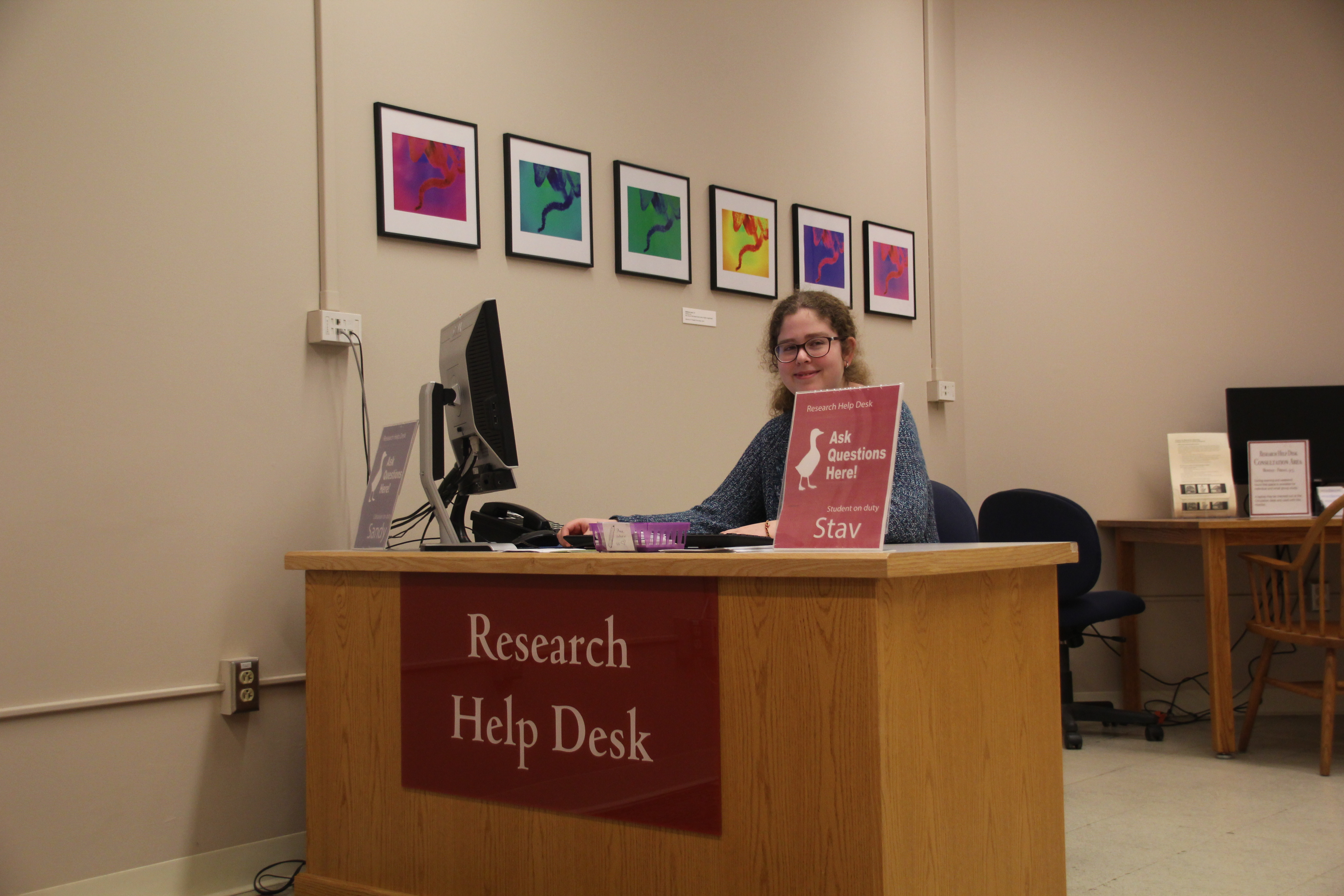 ---
The Research Help Desk is the first place you can turn to for immediate research assistance. It is located off the atrium across from the Circulation Desk on the second (ground) floor of the library.  It is staffed from 9 am – 5 pm weekdays when classes are in session.
The staff at the Research Help Desk can answer questions, help you locate resources such as books, articles and media in the library or online, or refer you to the on-duty subject specialists (LITS liaisons) in specific areas.
Find a book in the stacks,
Find full text of articles,
Learn to read call numbers,
Request materials from other libraries in the Five Colleges — and beyond,
Talk with a librarian,
Get the name of the subject specialist for your topic,
Find a study space in the library,
Get help with citations and bibliographies,
Get connected to other services and places in LITS and
Get quick help with Moodle.