Hours this week
Service desks are closed during all College holidays.
1/3 - 1/7: 8:30am - 5pm
1/8 - 1/9: 1pm - 5pm
1/10 - 1/14: 8:30am - 5pm
1/15 - 1/16: 1pm - 5pm
1/17: CLOSED
1/18 - 1/21: 8:30am - 5pm
1/22 - 1/23: CLOSED
1/24: 8am - 2am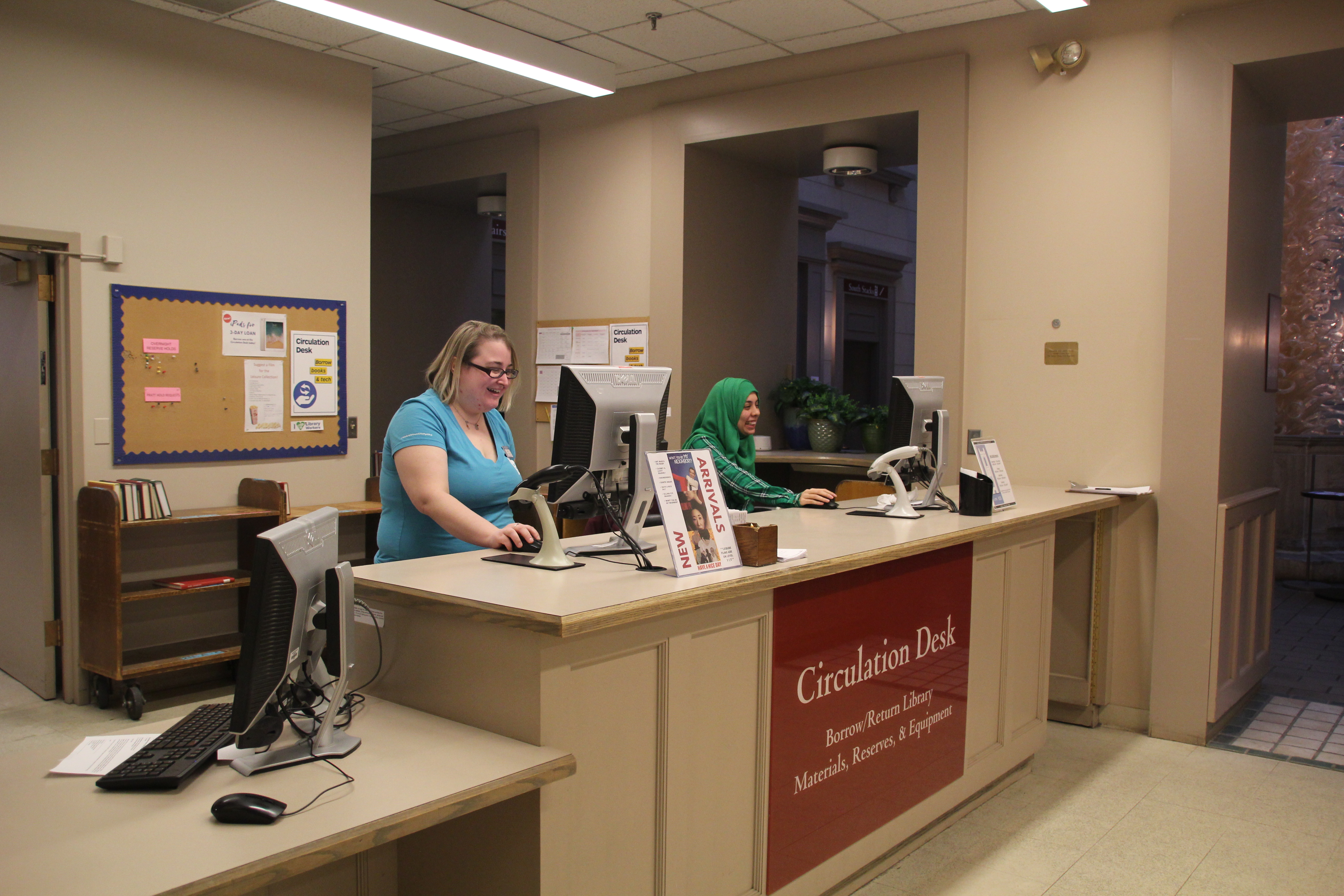 ---
Access Services staff are here to help at all hours the LITS complex is open.  You'll find us at the Circulation Desk, just to your right as you enter the library atrium. Email us at libcirc@mtholyoke.edu or call us at 413-538-2622.
Visit the Circulation Desk to:
check out library materials and equipment
(please note that some equipment must be reserved in advance),
renew library materials,
return library materials and equipment,
get directions and help finding books in the stacks,
get help finding and requesting materials from the Five Colleges or interlibrary loan,
find out when an item is expected back,
get help using the library catalog,
ask about your library account or fines/bills,
ask about borrowing and,
for faculty, place course reserve requests.