Research and Instructional Support (RIS) supports teaching and learning by engaging with faculty and students in the areas of instructional technology, library research, and language and culture learning and engagement, and by maintaining a library collection that is relevant and responsive to the curriculum. 
In an effort to better serve the MHC community, RIS has shifted from a liaison model to functional teams (Educational Technology, Research Services, the Language Resource Center, and Collections and Scholarly Communications) retaining opportunities for 1:1 support and adding flexibility for faculty and students to engage and collaborate with the varied experiences and expertise across RIS staff members.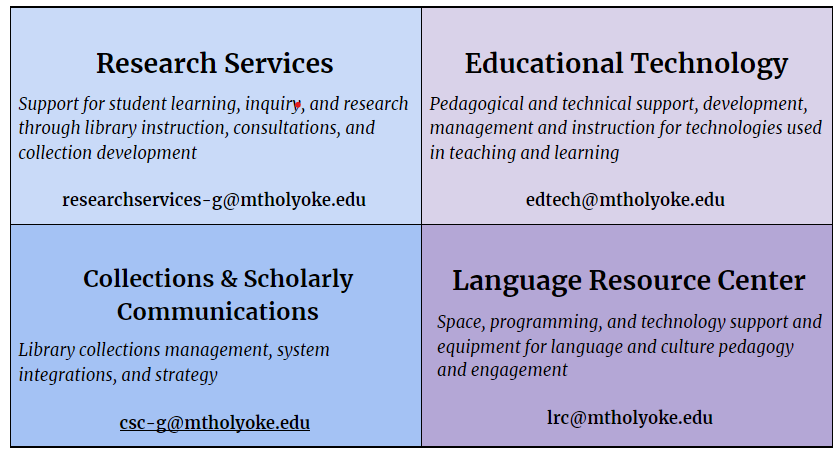 Continue to connect with us in any of the following ways: 
RIS welcomes input from departments or individual faculty about the benefits of the traditional liaison model that are important to maintain, and questions or feedback on the new team-based model. Please reach out to Chrissa Lindahl, Director of RIS, to share comments or schedule a meeting.