What is the training?
Each year Mount Holyoke College requires all staff and faculty to complete a cybersecurity awareness training through the SANS Institute, widely renowned for its cybersecurity training. The program is designed to comply with the College's data security requirements by providing instruction on data protection both on an institutional and personal level. College leadership supports this initiative and expects all faculty and staff to complete the training. 
How do I complete it?
Soon faculty will receive an invitation email to join the training site which will include more information about and a direct link to the training. The message will be from the sender "MHC Cybersecurity Training" via system@litmos.com. This is a legitimate email.
The deadline for completing the training is November 15th, 2023.
Take the "Precheck" Quiz!
This year, everyone will get the option to take the refresher "PreCheck" quiz first, which is 30 questions and usually takes less than a half hour. 
If you pass every section, you've completed* the training! (20-30 minutes)

If a particular section's topic is a learning area for you, the training will direct you to the learning module for that section. Running through all the modules can take around an hour. 
*Faculty who deal with highly sensitive information may be assigned additional modules pertaining to their roles. 
We've heard that the "PreCheck" quiz option can be easy to overlook. Here's what it will look like in the training platform: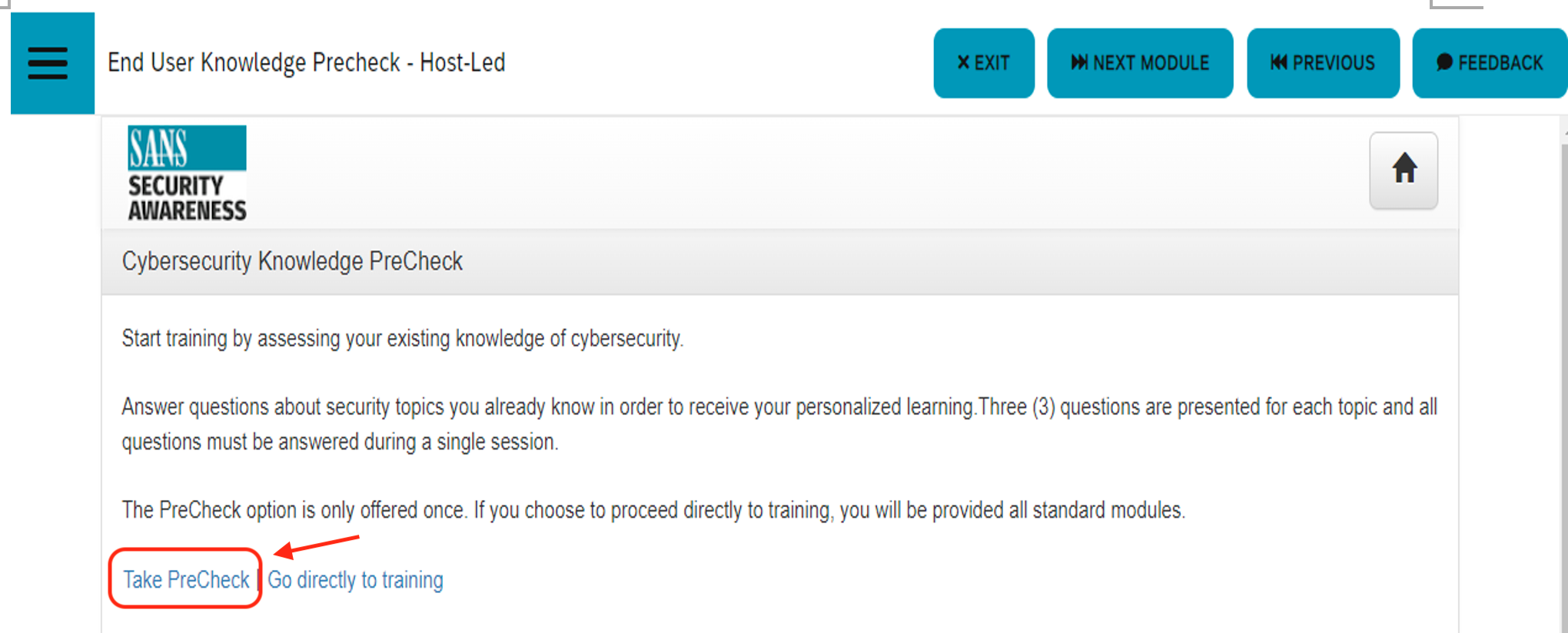 If you have any questions, please request help on the Employee CyberSecurity training service page.