Study carrels are small desks placed throughout the library. You may have seen them in your visits to the library — they are typically arranged along the sides of each stacks level.  Carrels are traditionally assigned to members of the senior class, but they are open library space and anybody may study in a carrel when it isn't occupied.  Keep reading below to learn about senior carrel choosing.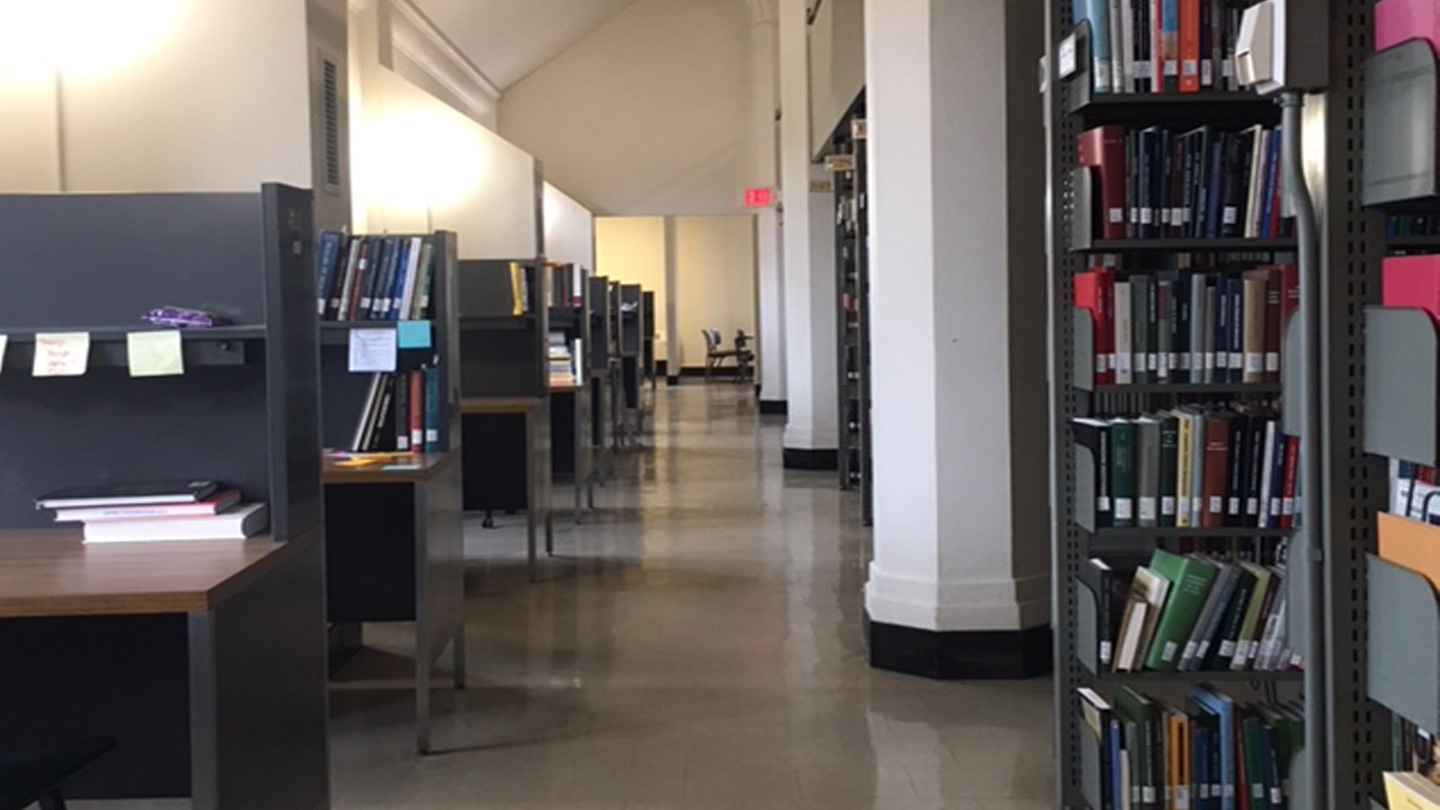 Seniors who are assigned a carrel are allowed to leave study items at the desk.  While this makes carrels especially popular with students who plan to work on a thesis or independent study project, this is not required to be eligible for carrel choosing.  
Carrel choosing
Carrel signup usually takes place in the library on the third Sunday of September.  The exact date is communicated via email to the senior class board and academic dean at the start of the fall semester.  Additional announcements will be made on LITS' social media channels.
All students who are classified as seniors at the time of carrel choosing each September are eligible to participate.  Carrels are assigned on a first-come, first-served basis, and you are encouraged to explore the library prior to choosing to see what is available.  It is best to come with a few alternate selections in the event your first choice is taken.
There are carrels on both quiet and limited talking floors.  We have a limited number of accessible floors and height-adjustable carrels. Please let us know if you need one of these when you sign up for your carrel. We will do our best to grant your request, as space allows.
If you are unable to attend carrel choosing, you can assign a proxy to attend in your place. A proxy form must be completed prior to carrel selection. Please note that each proxy may make a carrel selection for one senior only.
Signup for carrels that remain unassigned after choosing ends will take place at the Circulation Desk and will continue until all carrels are assigned.
Jump to: Carrel use rules
Carrel floor plans
South Level 2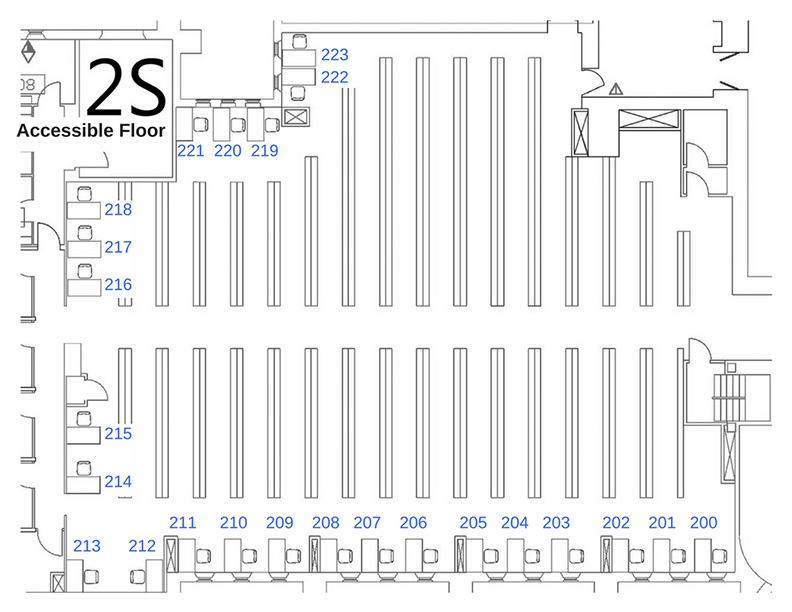 North Level 2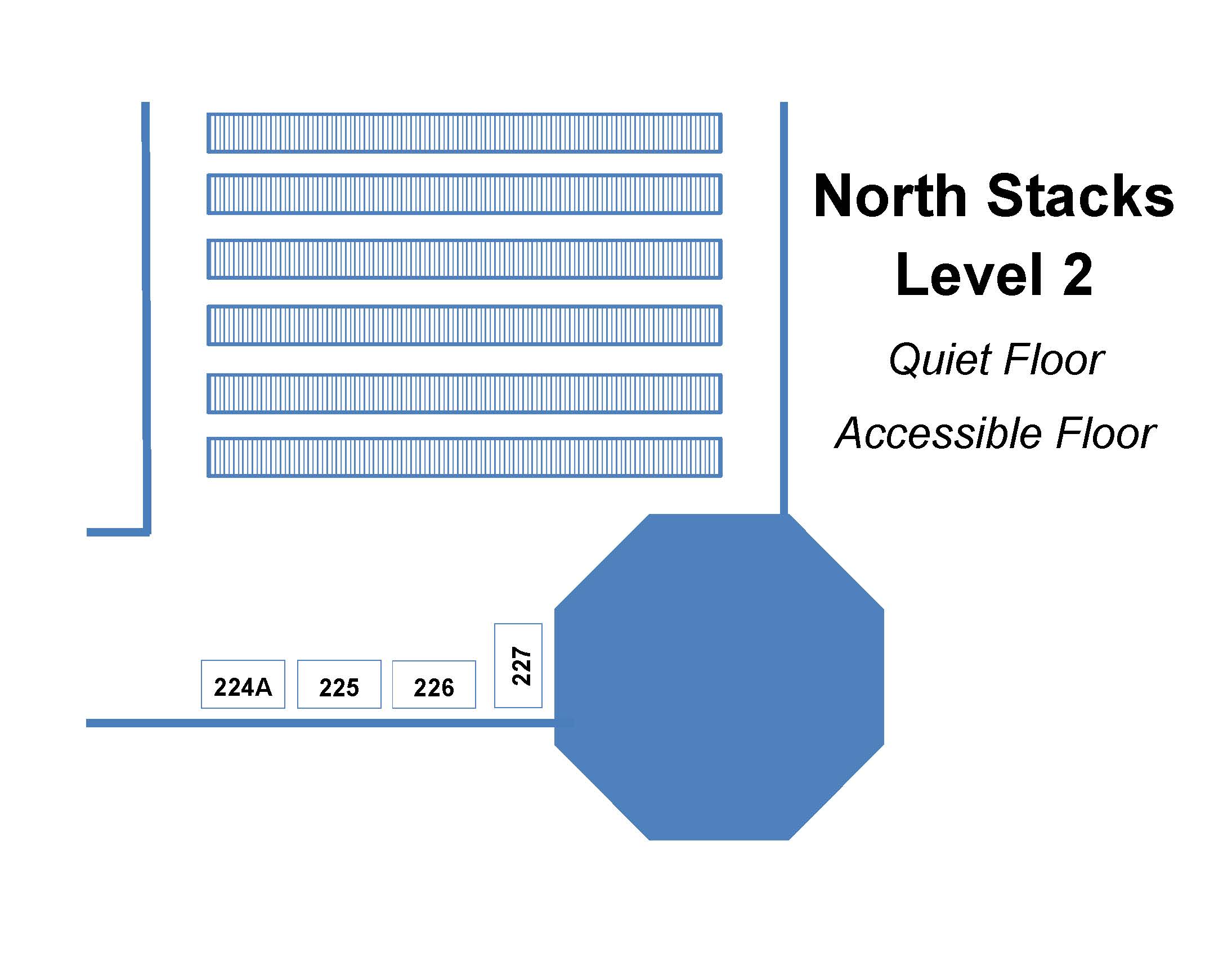 South Level 3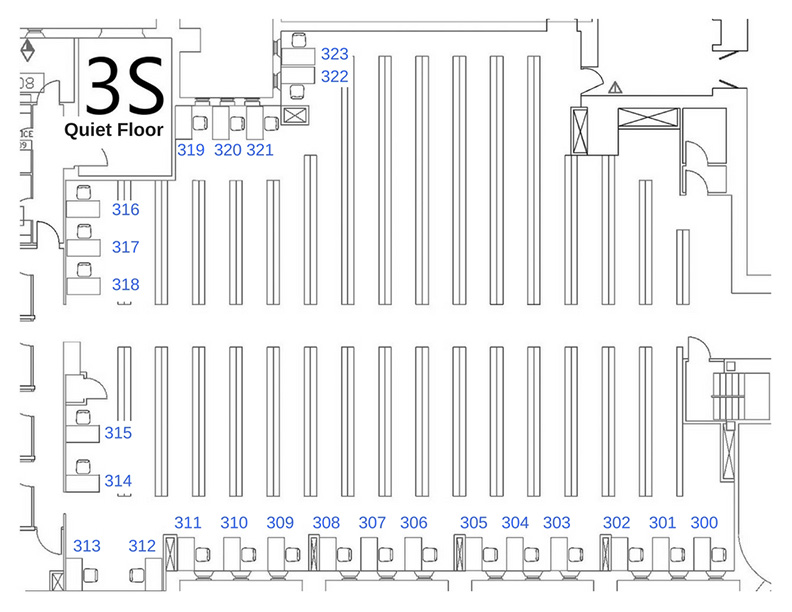 South Level 4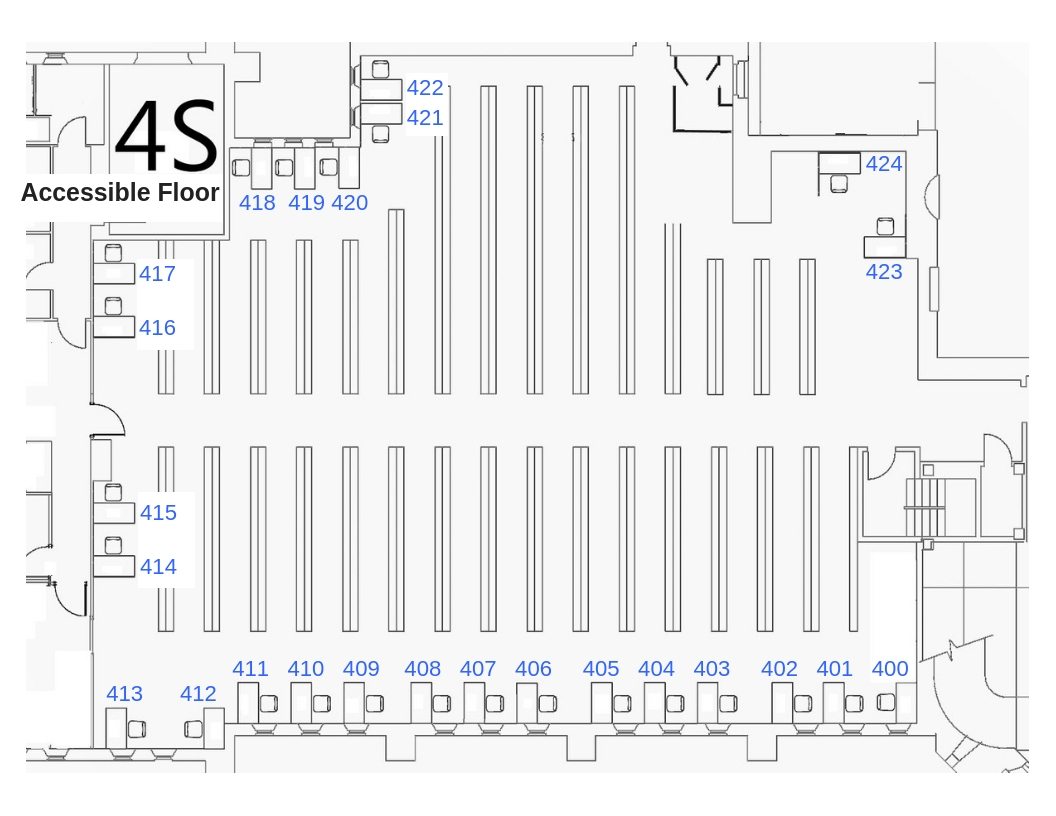 South Level 5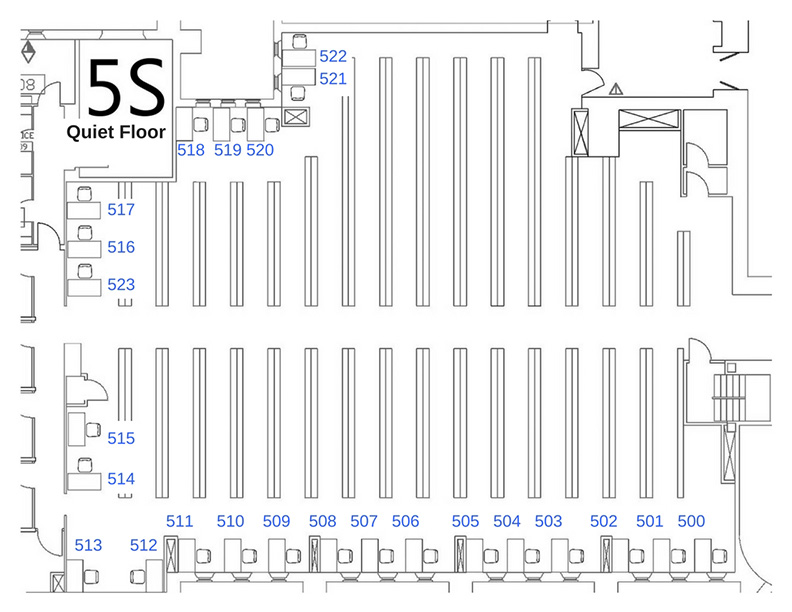 South Level 6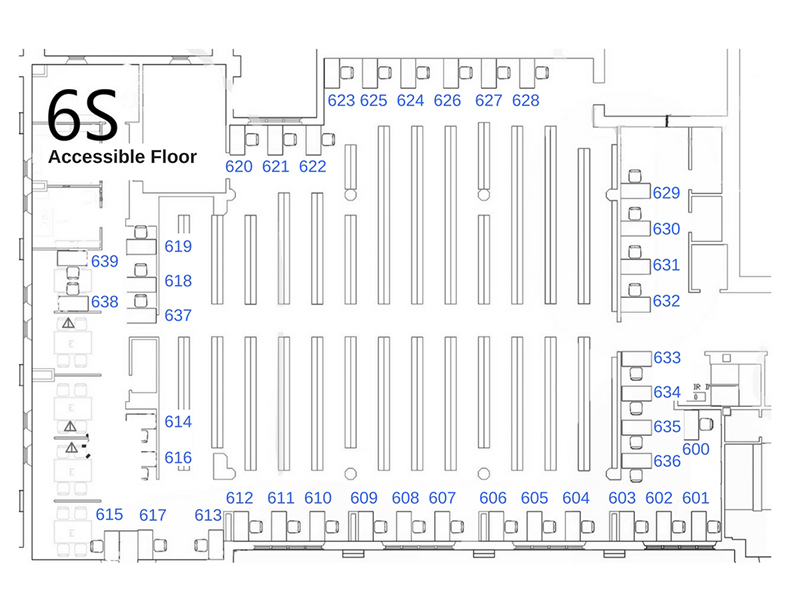 North Level 6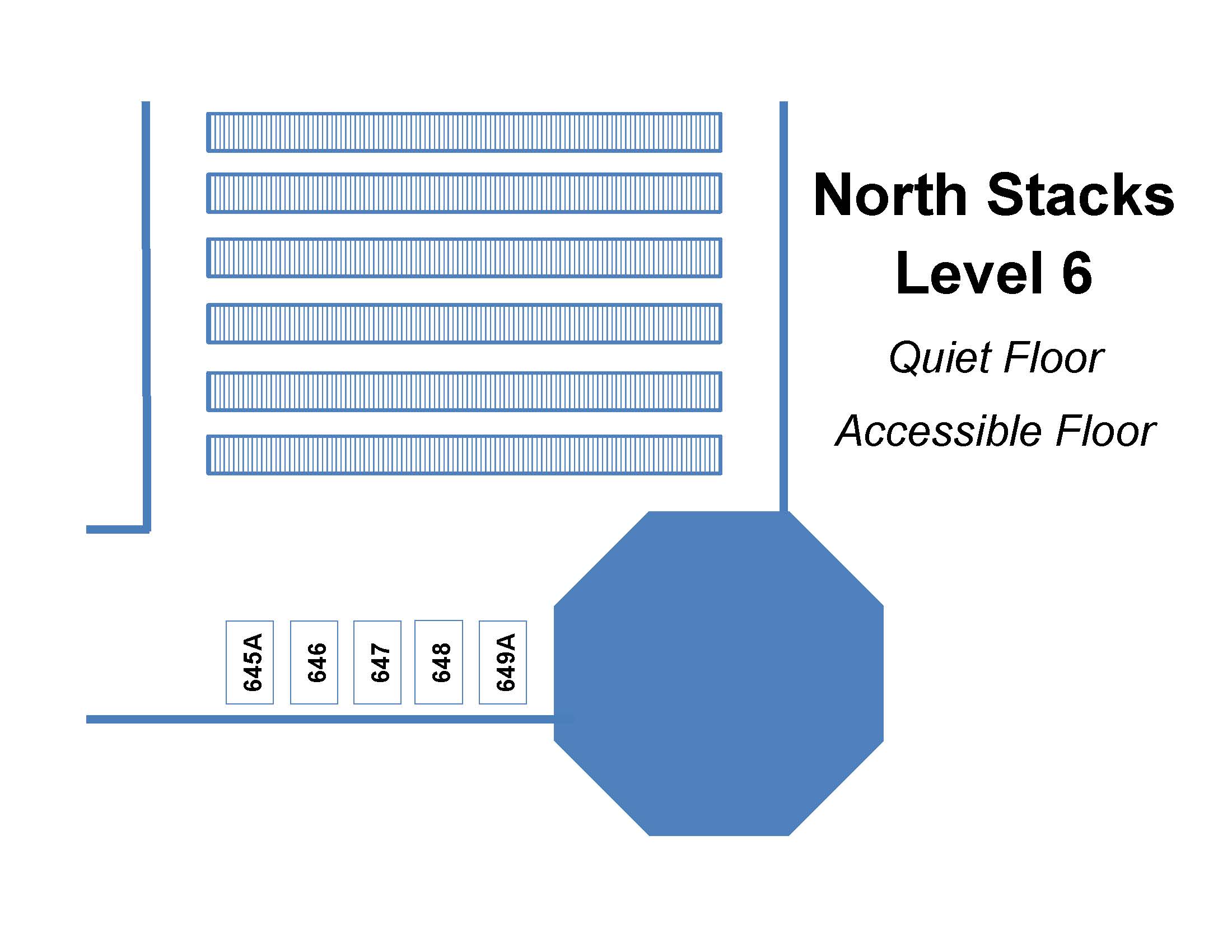 South Level 7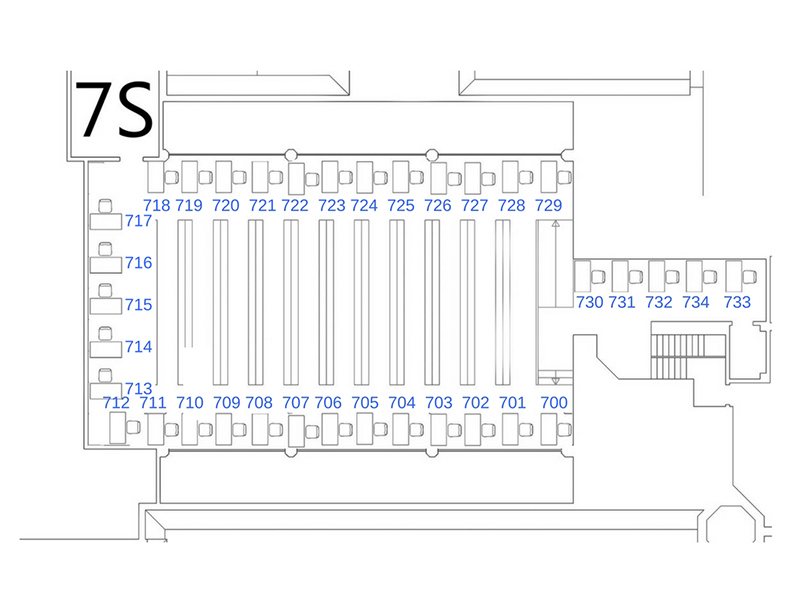 Carrel use rules
Please keep the following in mind when using your carrel:
Carrels are library space, and others may use your carrel when it isn't occupied.

You may decorate your carrel, but items that do not comply with fire code or that interfere with the safety of other patrons or the collection are not allowed. Restricted items include desk lamps, string lights, electrical appliances, furniture, sheets and carpets. If you have a question about what is or isn't allowed, please inquire at the Circulation Desk.

You must check out all books that you plan to keep in your carrel, and all items in your carrel are subject to LITS' borrowing and renewal policies. Please note that your loan period may be shortened if an item in your carrel is needed for course reserves or requested by another person. Recalled items must be returned by the date specified on the recall notice, not by the original due date.

Your carrel will be checked periodically, and a "Carrel Slip" will be inserted in each library book that is checked out to you. Reference books and books that are not checked out cannot be kept in carrels and will be returned to the stacks so that they are available to all patrons.  

We discourage leaving valuable items in your carrel, as this is still library space, and other students and visitors may use the desk when you are not there.

Your carrel must be emptied by the Friday following Commencement so that it can be cleaned over the summer.
Do you have questions about carrel selection and use?  Please contact the Circulation Desk.  Email us libcirc@mtholyoke.edu or call us at 413-538-2622.