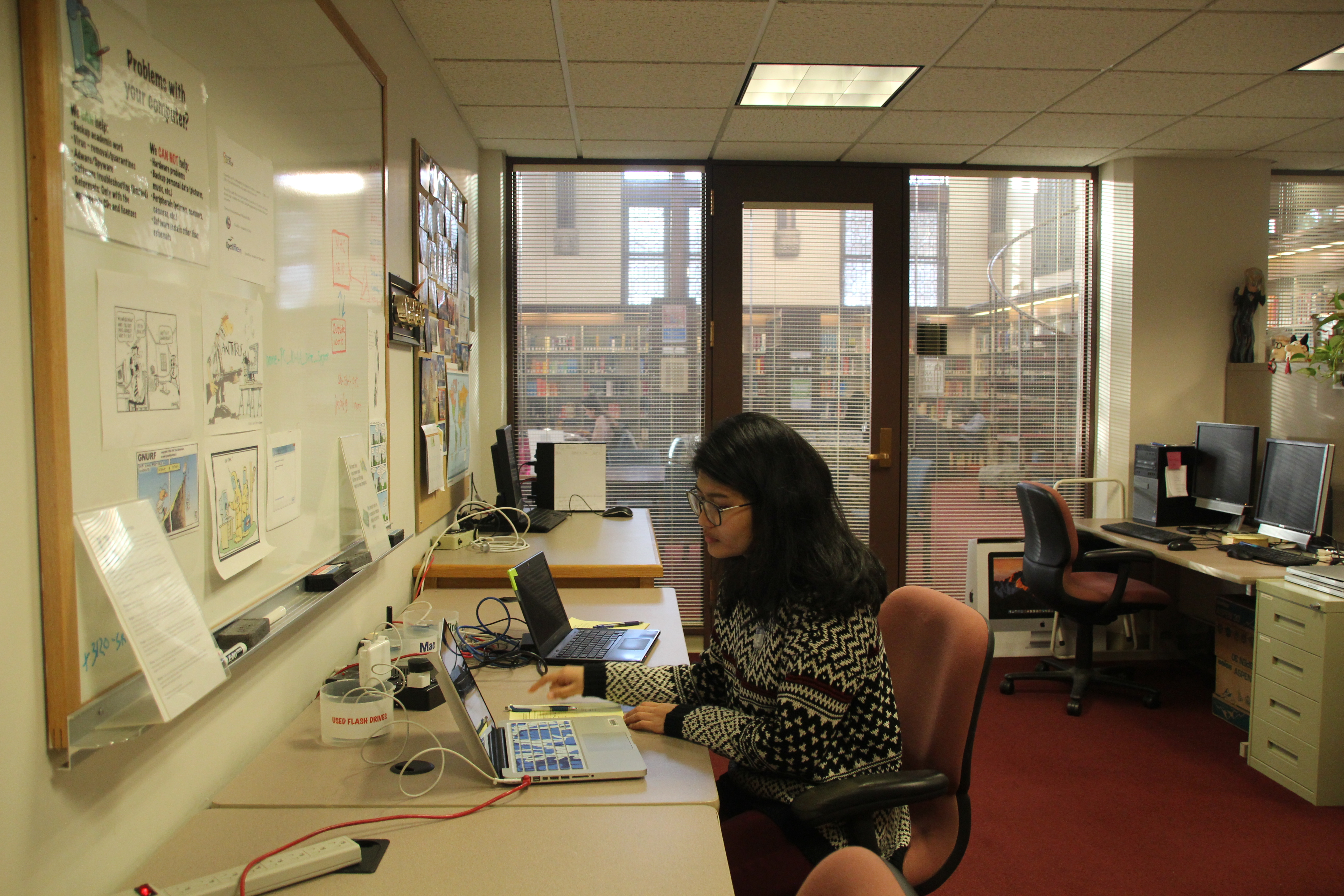 ---
Computer crashed? Slowed to a crawl? Plagued with pop-ups? If you're an MHC student, the Student Diagnostic Center can help! We can diagnose your problem and get you on the path back to computer health and happiness. 
If you purchased your computer through the Smith College Campus Store, we can even fix your hardware problems! Otherwise, we can help you figure out if you still have a warranty and point you in the right direction for other options to repair your computer's hardware.
Location, Hours and Reminders
The Student Diagnostic Center is located on the fourth floor of the Library in room 422, just down the hall from the Information Commons.
Open Monday – Friday, 9 am – 4 pm, and by appointment.
If you bring your computer in by 2 pm on a weekday, we can usually provide you with same-day service.
Though our doors officially open at 9 am, you can drop your computer off at the Student Diagnostic Center as early as 8 am most days.
Bring your power cord! We cannot work on a computer running only on battery power, and we cannot provide a power cord for you.
If we cannot resolve your problem, we can usually refer you to your manufacturer's technical support or a certified computer repair business.
We do not work on printers, scanners, cameras or other computer peripherals. However, we would be happy to assist you in finding the appropriate contact information for repair shops or manufacturer-provided support services.